Its fine metallic structure gives it elegance, simplicity and taste. Lacquered in small or large proportions and using glass, lacquered glass or wood/lacquered finishes as horizontal surfaces. A whole range of options that allows you to easily adapt to any environment.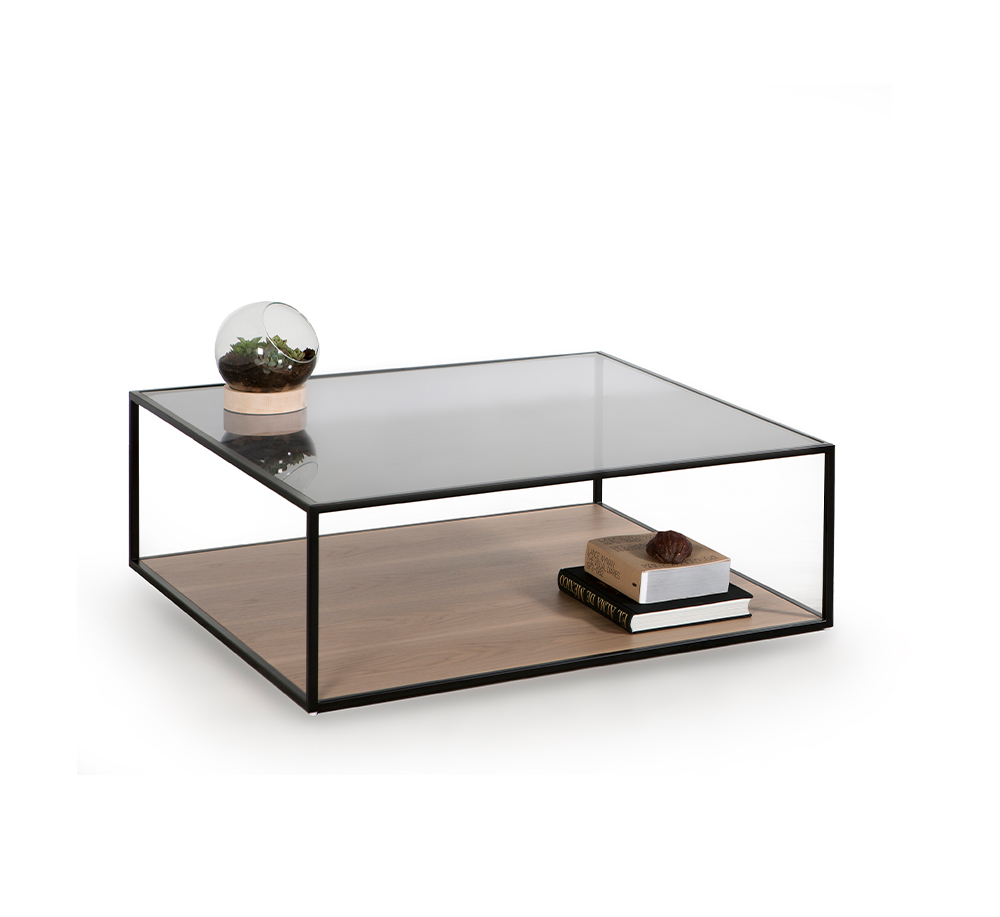 Structure: Polished steel tube with a liquid lacquer, epoxy or polished chrome finish.
Top / Magazine rack: Transparent, gloss or matt lacquered glass and gray laminated glass.