Cubic corner tables are part of the CUBIC family of tables. Its fine metallic structure gives it elegance, simplicity and taste. Lacquered, in small or large proportions and using glass, lacquered glass or wood/lacquered finishes as horizontal surfaces.A whole range of options that allows you to easily adapt to any environment.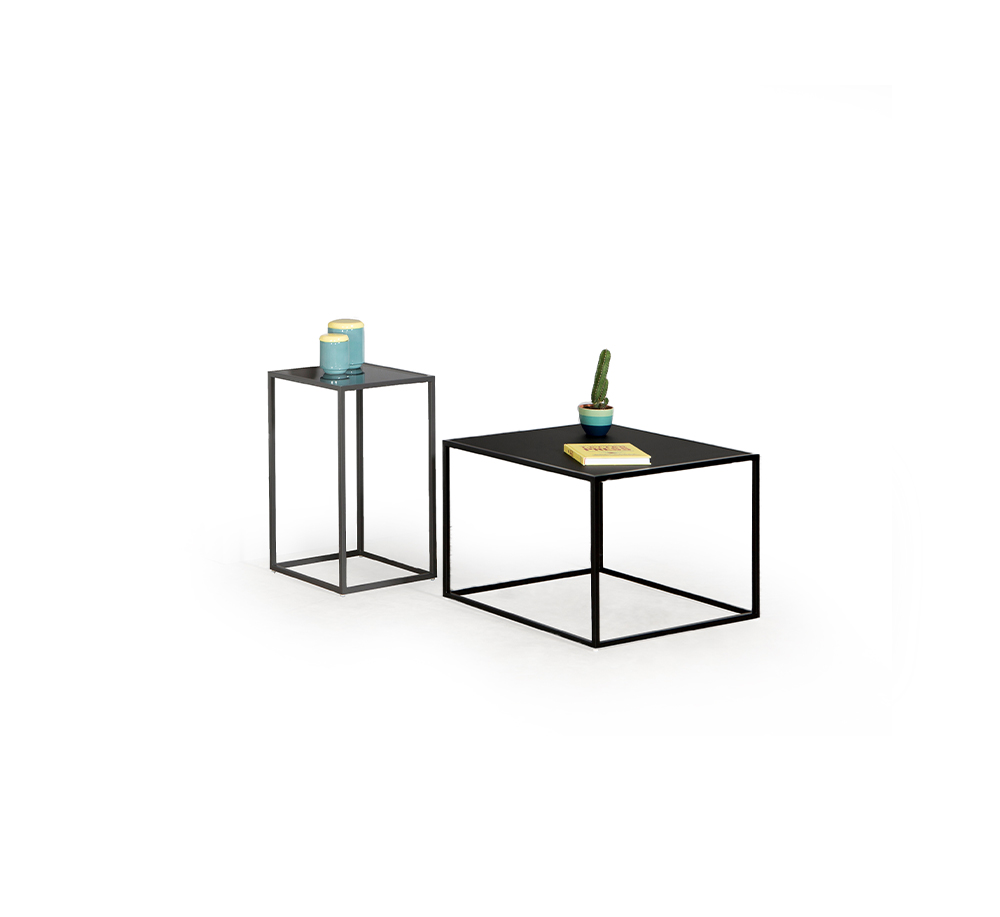 Structure: Polished steel tube with liquid lacquer, epoxy paint finish.
Top / Magazine rack: MDF board with a natural veneer finish or special melamine MDF board for lacquer. Transparent, gloss or matt lacquered glass and gray laminated glass.