"An invitation to comfort" is the Fresno armchair definition. Subtle and cheerful shapes that embraces us when seatting, offering us moments of comfort and relaxation. Ideal for rest spaces where it will certainly match due to its different design options.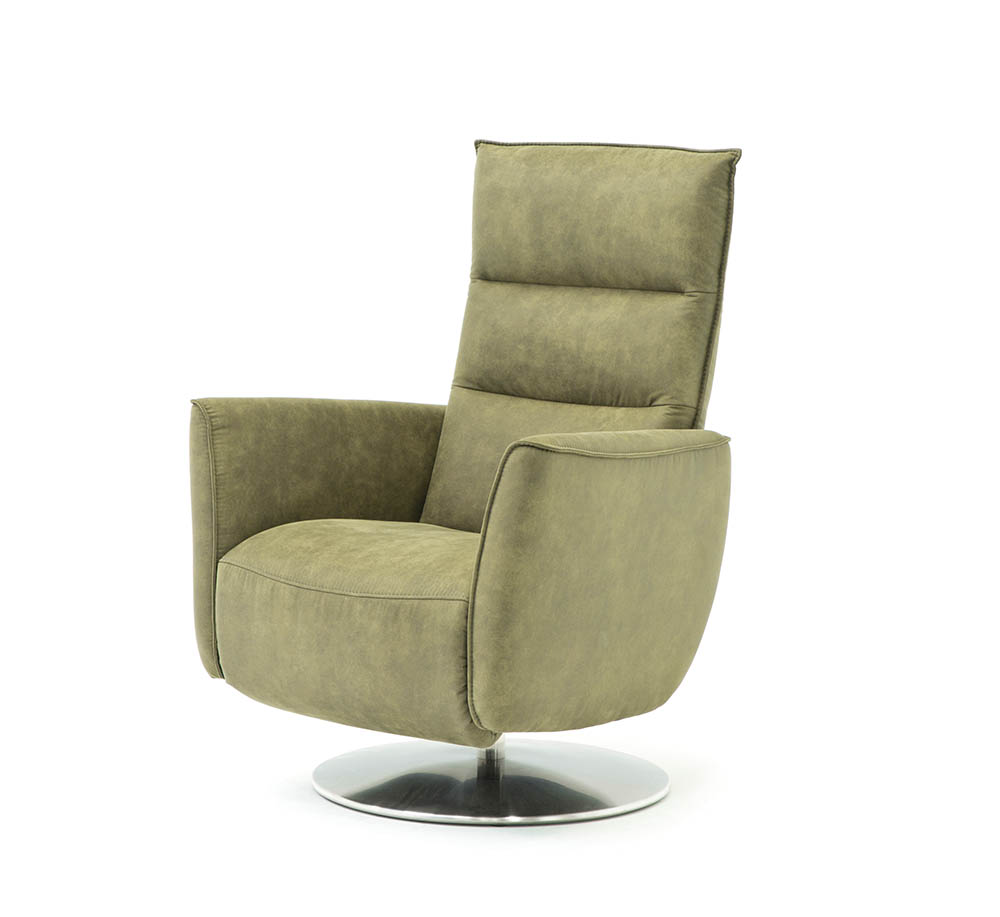 Structure: Metall and wood. Back: 30kg HR foam and Diolen hollow fiber. Suspensión:"Nosag" metallic springs. Seat: Supreme (visco and metallic springs.) Options: 4 BACKRESTS: R.A and  R.B, both can be short or tall (+8 cm).
3 ARMS: B.3, B.6 y B.7. Note Hand operated: 360°swivel , left lever (front view). Electric version: 350°swivel , inox left buttons (front view). Maximum weigth resistance 120kg.
Guarantee:
2 years.
MADE IN EUROPE