Timur allows numerous combinations in order to be placed in multiple spaces.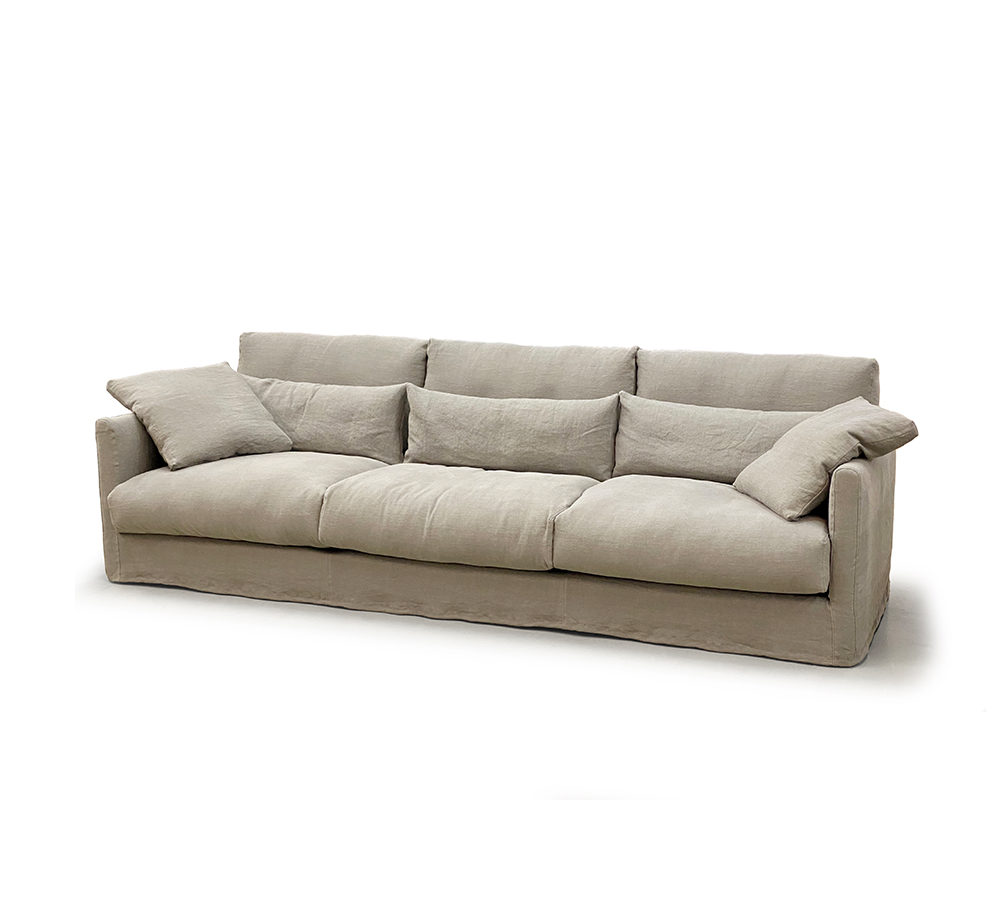 Frame: Sofa with anti-corrosion painted metal frame, covered with polyether. Fully removable (without tools). Bench: Solid wood covered with polyether.
Suspension: "Intelligent System" spring system to choose between soft, medium or firm. Independent suspension for each seat.
Easily removable steel frame to choose horizontal or inclined position.
Seat cushion:   35 kgs/m3 polyether extra comfort on base + 30 Kg/m3 soft polieter on top.
Back cushions: Mix of antiallergic fibers, This cushion can be raised 8 cm thanks to a hidden extra cushion.
Kidney cushions and arm cushion: Antiallergic Mix of fibers.
Headrest: See headrest chapter.
Feet: Beechwood varnished in Wenge 492 color. Height 4 cm.
Please note that changing the height of the feet changes the height of the seat.
Upholstery: Fully removable for easy covering and washing in the washing machine, only on fabrics that allow it .
TILO model: 9cm-high foot and  floor-length skirt  (same as the TIMUR model).
Seat Height 51cm / Back Height 88cm